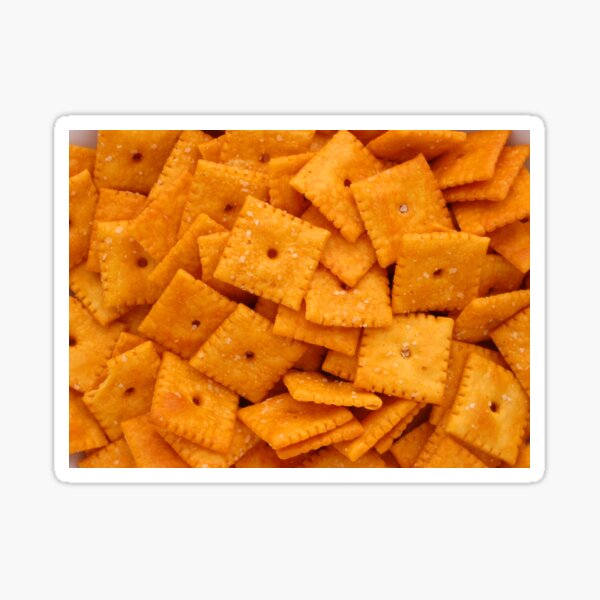 The box of Cheez-its stands at attention on the counter. In the cabinet below, bags of Fritos and Late July tortilla chips await the call. I have assembled the troops and they are at the ready for that moment, the one that occurs more frequently as the days pass in lockdown. But that's not how it always was.
When I embarked on this adventure, the one with the two-week itinerary, I had the best of intentions. Braving an outing to an actual store for the last time on March 14, I stocked up on the essentials: fruits, vegetables, bread, a few canned goods (just in case),  some frozen items, a bit of meat, and milk. Two weeks, they said. I replied with certainty to the charge. "I can handle that! You want me to stay at home? No problem. I have Netflix and Hulu and the staples. I'm good to go!"
At first, my husband continued going into the office and food was plentiful. Once he shifted to WFH (Work from Home…who knew?), I noticed a simultaneous deterioration of the stockpile. We ate together-breakfast, lunch, and dinner- and I cooked. Our full-blown meals, eaten with great ceremony (I even used cloth napkins to conserve the stock of paper ones), celebrated our time together in quarantine. A novelty, we enjoyed our time together, working side-by-side in our dining room now converted into Mission Control. It was surreal and bearable.
With the first extension of the shutdown, I assessed the situation. Peace continued in the WFH kingdom but, food-wise, things were getting depleted. Even the shelves in the basement, formerly stacked high with pasta, canned soups, and beer, were emptying out quickly. Spurning a trip to the store, I needed to find alternatives. My daughter suggested the local Wegman's, which offered curbside pickup. While that sounded like a viable option, my first attempt proved futile. Availability was non-existent. In any case, actually going to the store was not an option. I had heard the stories:  the close quarters in the narrow aisles, and the shoppers, cum banditos, with their masks. The images terrified me as much as the virus.
Despite being a veteran of Amazon Prime, I had never purchased food from the service but, at this point, anything was fair game in the cause of fending off starvation. I filled my "cart" with abandon, adding multiples of things like Half and Half for my coffee. By now, my coffee was about all I had to give me a reason to live and I could not sacrifice my morning joe. Aside from hoarding coffee creamer, I restricted my buying to bread (a lovely, squishy, Sara Lee wheat disguised as a white), cereal, peppers, romaine, and other healthy choices. Amazon divided my purchases into two carts, Whole Foods or Amazon Fresh. I had entered a new dimension of buying and I loved every minute since it offered a bright spot and a fun diversion in this bleak situation.
However, as quickly as I filled my cart and was assigned a delivery time, I realized that I had forgotten a few things. With no option to adjust my order once submitted, I began a new cart. Every few hours, I thought of something else I needed or might need, and I clicked the magic "Add to Cart" button. The cart filled from ten items to fourteen items to twenty items, in no time. I questioned whether it was time to 'say uncle' and contain my spending, I clicked on "Proceed to Checkout", confident and empowered by my online buying prowess. 
"There are no delivery times available. Check back later as times are released throughout the day." Delivery: denied! Shaken but not deterred, I followed the directive and relentlessly checked for delivery times, first every hour, then every half hour, then every fifteen minutes. Lulled into a repetitive clicking loop, I circled around until, unexpectedly, a time was conferred upon me like a reward for my hard work. My unbridled excitement caused me to pick the first thing I saw – Sunday night from 9-11 p.m. It could have been 2-4 a.m. I was at the mercy of Amazon and I succumbed to its power over me and my survival.
However,  the process was not that innocent. Within the delivery denial process, Amazon has embedded a 'point of purchase' trap, thinly veiled as helping, and I fell headlong into the crevasse. Framed as one of those "In Case You Missed It" things, I navigated past a page that dangled an array of Jolly Ranchers, Cheetos, Diet Pepsi, and other goodies that I had resisted in the early days of the siege. Over time, the images chiseled away at my resolve, corrupting the purity of my "essential goods" and tipping my buying into the danger zone.
The process repeated itself over the next few weeks. I clicked, my cart filled, I was denied, I tossed in a box of Cheez-it. As I played the delivery time game, the cart grew in size, and junk, until I was offered a coveted delivery time. Alternating between Whole Foods and Amazon Prime, I imagined a time when the delivery people would pass each other on my front stairs, backing off from each other and giving each other a virtual 'high five,' while maintaining good social distancing. 
I proudly posted my success story on Facebook and my celebrity as a seasoned pandemic buyer ignited. As friends and family followed my lead, I became the Guru of Amazon Pandemic Buying. I fielded all manner of questions on the fine points of manipulating the system. While I'm not sure how much manipulation was involved, I will credit sheer luck for most of my prowess. Nevertheless, I reveled in my power at a time when I felt so very powerless.
Yesterday, I faced a new emergency. As I took a bottle of pinot grigio from the wine rack, I realized that we had only four bottles in reserve. I'm not proud to admit that what was once a relatively decent back stock of booze had diminished rather quickly during the lockdown. I sounded the alarm, calling on the Facebook Gods to return the favor of my expertise with advice on how to handle this dilemma. Suggestions ranging from using Drizly to arranging curbside pickup at Total Wine, to braving Wegman's for their vast range of libation flooded my feed. Thinking quickly, I downloaded the Drizly app and went into full purchasing mode. Within a few hours, two large boxes of wine and beer arrived at our doorstep. The process was seamless, and given the quantity of booze we secured, I hope, but won't guarantee, that this will be the last Drizly mission of mercy for the duration.
In five short weeks, everything we knew about our society and everyday reality has changed. I wonder just how much about our daily lives will return to some version of normal and how much of it will go away forever. Speaking for myself, I have a newfound respect for delivery people and online grocery buying. I won't even broach the subject of Lysol wipes, another of my passions. I'm making the best of being told to stay home to help the greater good. I do feel a little guilty that my needs have shifted from necessities to "less essential" items like junk food and alcohol. But, in survival mode, I think I'm doing my best for me. Once this is over, my habits, like maintaining social distance and incessantly washing my hands, may have changed forever. In the meantime, as I ponder what will be and revel in the simple pleasures, I'll pour another cup of coffee and eat the Cheez-its.