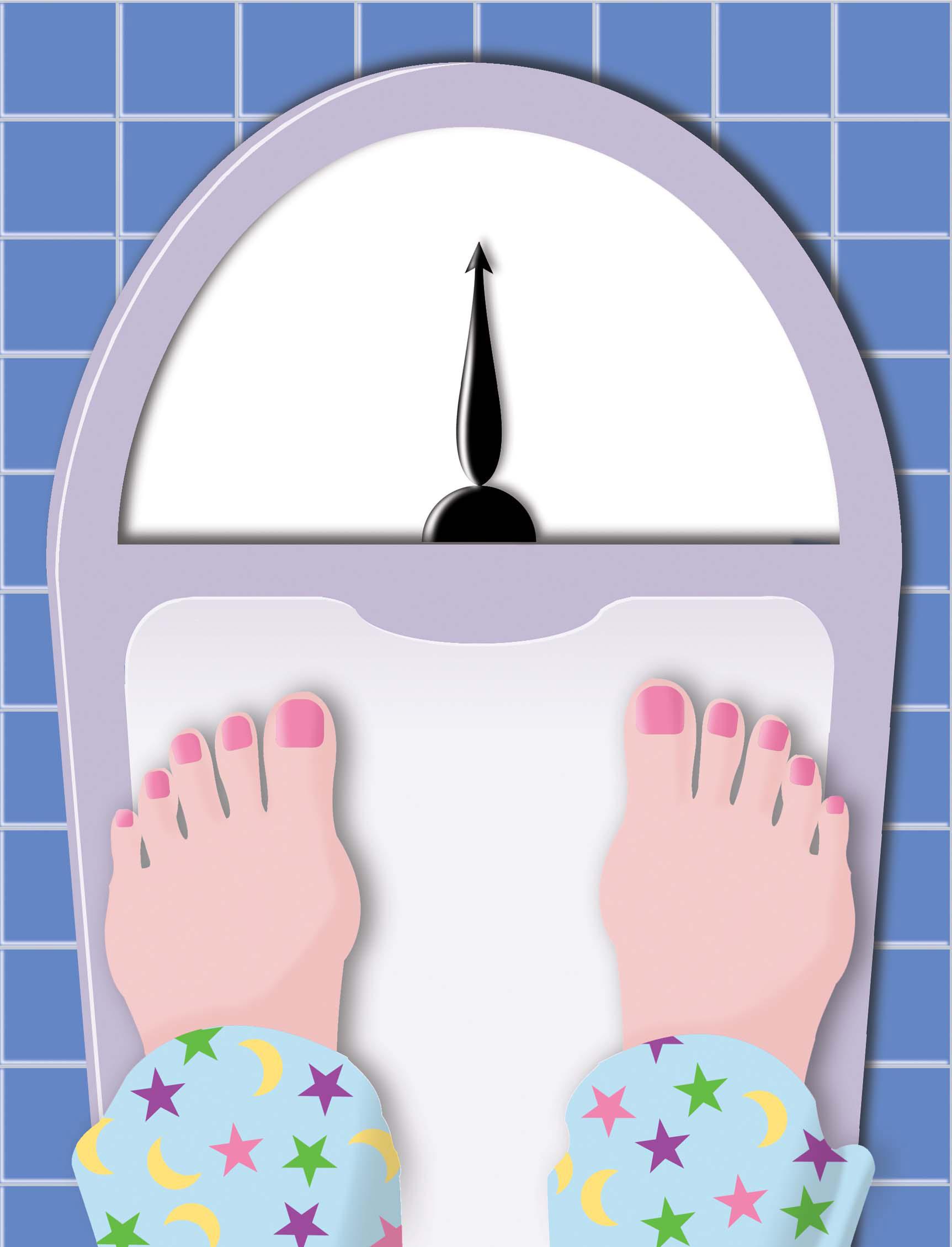 When I got on the scale today, I had gained weight.  Since yesterday, that is.  I wasn't shocked.  It was a number I had seen before in my collective two hundred pound lifetime weight loss. That's not to say I was two hundred pounds overweight at any time – I just lost the same twenty-five pounds, repeatedly, for the past twenty-eight years.  My choices of vehicles to lose the girth ran the gamut of trends and organized movements that not only helped me to lose weight (maybe) but also made my wallet a bit lighter, too.  Meetings, books, online programs, and websites, all promoting the keys to being svelte, wonderfully thin and, less importantly for me, healthy, have taken up more of my time than I like to admit. Yet, I repeatedly continue to seek the cure for my compulsive need to eat, not eat, get skinny, and get fat.
I am proud to say I am a Lifetime Member of Weight Watchers, for what that's worth. In truth, it's worth the price of not paying for meetings, if you stay within a few pounds from your goal weight.  Given my stature, five feet if I stand up really tall, my goal weight from my very first attempt in 1991 was so low that, when reached, I could not put a morsel of food between my lips, let alone swallow.  I maintained this starvation mode for the better part of six months, until I needed to eat really badly.  Before I knew it, I had not only revisited the weight that brought me to WW initially, I surpassed it. I think back on the number, forty pounds from where I am now, and I chuckle. At the time, and at the age of 32, I was mortified. How could I have let myself go?  I was sure that people snickered and sneered that I had really packed it on.  Things got out of control when I fully committed to eating again. I crawled back to "the program" once I was twenty-two pounds over the restrictive, non-eating original goal set by the Weight Watchers program and eight pounds over my initial WW weigh in.  Willpower was not my strong suit, apparently.
My less than triumphant return to WW was repeated nearly every summer, and never again did I enjoy the benefit of meetings without a fee.  While on my ride of my pendulum swings and ups and downs, I saw the value in Weight Watchers but I just couldn't sustain it. In the meantime, I tried no-carb, low-carb, high protein, fasting, and any other premise-of-the-month.  Some really worked: the South Beach Diet, for example, netted a fifteen pound loss in just two weeks. As long as I stayed away from carbs, I enjoyed a flat belly and suffered from constipation.  Then I had bread…and beer…and anything else not on the plan, and the numbers on the scale skyrocketed, once again.
A few years ago, I started Weight Watchers for the millionth time (ok, that's an exaggeration), but this time I did it in earnest (again).  My husband, who also needed to drop thirty pounds, joined me. As his weight melted away with a few minor lifestyle changes, my numbers stagnated.  I would lose a few, gain some back, lose a few more, and gain some more back. The trajectory was downward but never as profound as his result. He was smug about his success, adding to my angst.  Yet, I minimally persisted.
As I sat in the meetings, I dissected the atmosphere and the business model. The room was filled with women, and a few men, all telling the same story that I lived. Yet, they returned, as had I, and I was more than intrigued so I invested in the company.
At the time, in late 2016, the stock was reasonably priced, trading in the low teens.  When I invest, I like to have an idea of the marketplace and the product and, clearly, there was value.  The company successfully reinvented itself repeatedly over the years, with ever adjusting "points" values and revamps to the program that seemed to appeal to the constituents.  My hunch was correct and my stock rose quickly, unlike my opposing minimal weight loss.  Broker friends called it the "Oprah" effect and my portfolio benefited with a healthy infusion of cash. Unlike Oprah, I was less successful on the weight loss front.  And not so curiously, as soon as I backed off from the program, my weight increased: concurrently, the stock price plummeted. Fortunately, I got out before I lost all of my profit but it was an interesting ride.  Update: The stock is still rock bottom and I am still overweight.
My revolving door at Weight Watchers continued until a few short months ago. The weight packs on, I go to the meetings, I change my evil ways, I lose, I eat normally again, and I gain. It's the life cycle of my fat.  This time, I've come to embrace it. Maybe I was meant to be minimally overweight and happy.  If that's the case, I'm good with it. Svelte is less important at my age since shallow is unbecoming in an older woman.  That's my convenient theory.  At the very least, I am going on that premise for now while I enjoy my carbs – and if necessary, buy bigger clothes.